Join the Fairy Shimmerhair™ Team!
Become a Fairy Shimmerhair™ Specialist
Are you interested in working in a fun, lucrative, and exciting position as a fairy hair stylist? Fairy Shimmerhair™ is a rising trend, and fairy hair stylist positions are a huge business opportunity for women who love beauty and fashion. With an exceedingly small investment and easy training, a fairy hair stylist can earn a great income working part-time at their own convenience. We make it easy for women who want to be their own boss and run their own business, so positions are filling fast! Fairy Shimmerhair™ Extensions has fairy hair stylist jobs available in select markets. 
Host Fairy Shimmerhair™ at your business
Are you looking to increase your store traffic? There is a huge business opportunity for small retailers to gain FIRST TIME customers—one at a time—into their stores while giving up an exceedingly small footprint. The store gets to choose the days and times of the events and CosPro Agency does all the rest. Appointments are about 10-30 minutes based on how many strands, so a regular event will bring about 10 new customers that day.
Fill out the form below to get started!

Fairy Shimmerhair™ Extensions are delicate, silky, shimmering fairy hair extensions which tie onto one strand of hair. They last until that strand of hair falls out naturally. You can wash them, brush them, comb them, color them, curl them, straighten them, blow them dry, and get a haircut with them in!
Do whatever you normally do to your hair but most of all, enjoy the fairy hair! We offer a full range of fairy hair colors for a customizable look so what are you waiting for?
Get all the Glitz & Glam
on our Instagram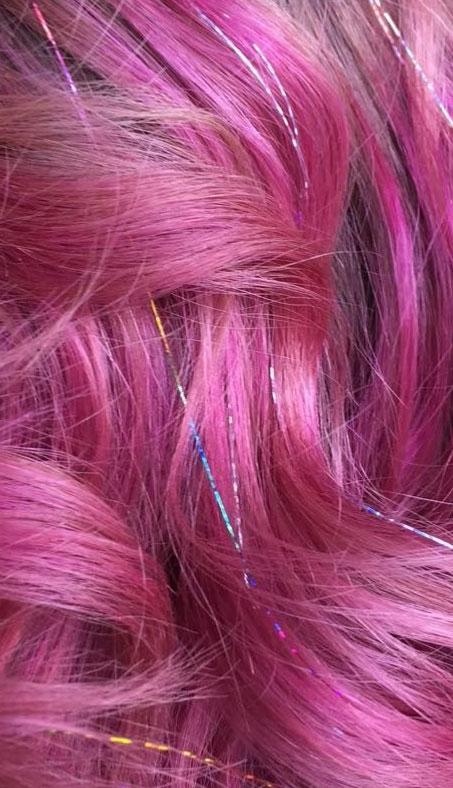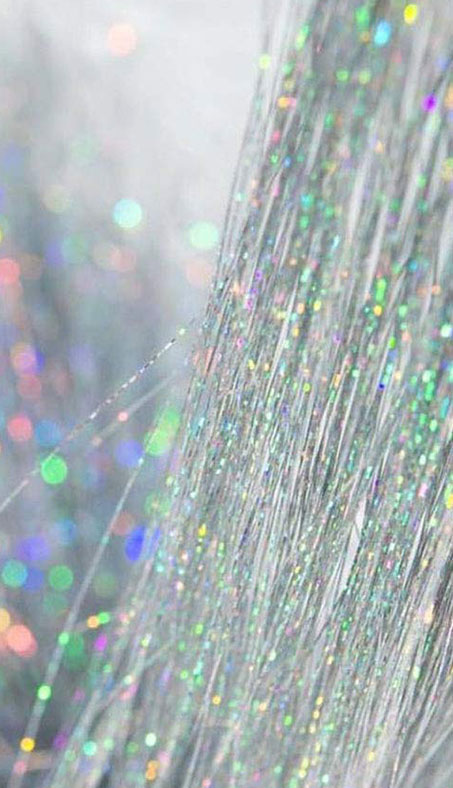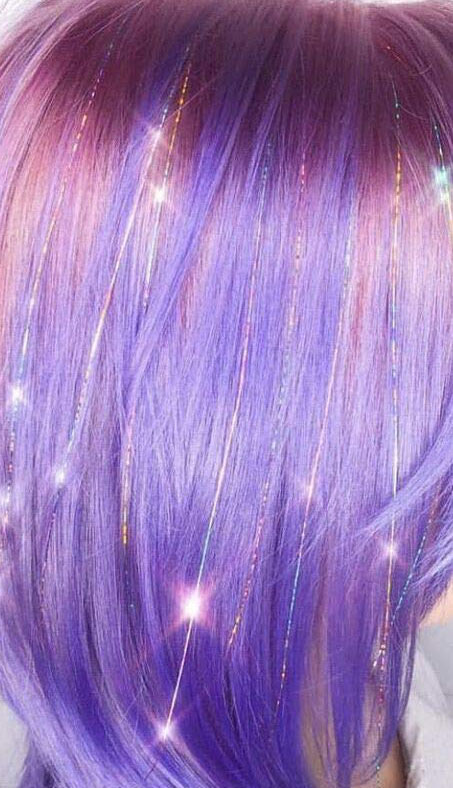 Get a celebrity-approved glam look with Fairy Shimmerhair Extensions!

We all remember how Beyoncé glistened at the 2010 Grammy Awards and in 2019 not only did Saoirse Ronan dazzle on the red carpet for the 2019 Govenors Award, but Kacey Musgraves rocked a tinsel ponytail during her 2019 tour with the help from hairstylist Giovanni Delgado.
Now you can get the fairy hair look with beautiful, delicate Shimmerhair™ strands that stand out. Don't miss out on this trendy statement style!